Hearts Wall Quotes™ Decal Kit
Description:
Spread the love all over your walls with these Heart Decals! They say home is where your heart is, and we think you should take that quite literally. Complete with 48 hearts in any color you would like, this decal kit will make sure that home is where your hearts are. Perfect for any bedroom, kids room, bathroom, or hallway!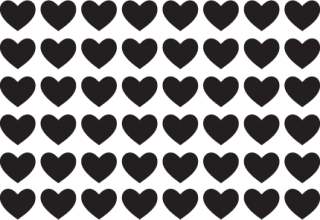 See it with your wall color!