Bedroom Wall Quotes Decals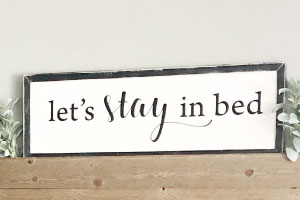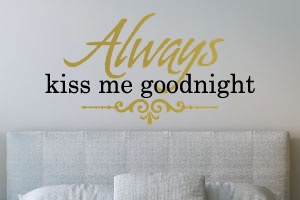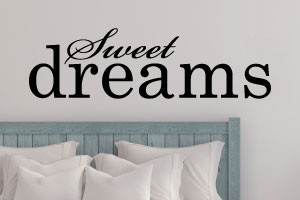 Removable Bedroom Wall Quotes Decals Personalize Your Space
Your bedroom is your sanctuary. We spend some of the best relaxing time in our bedrooms – sleeping, snuggling, reading, lounging – and it really should be a haven. We've got the perfect bedroom vinyl Wall Quotes™ decals to help make your space your own – reminders to live intentionally, love notes for your partner, and inspiration to keep you going.
Master Bedroom Decor and Quotes for the Walls Are Easy to Install
Make the walls of your master bedroom an ode to your love story with our bedroom vinyl wall decals, or add a little spice with our fun bedroom vinyl wall art or a beautiful inspirational wall quote decal. Remind your partner of your love and devotion, and help motivate your mornings with an uplifting, inspirational, or humourous quote for the wall decal design. Every design comes pre-spaced and aligned making installation quick and simple. Every order comes with a free installation tool and many designs can be installed in as little as 5-10 minutes, making bedroom wall art decals the perfect weekend afternoon DIY project.
Durable Wall Decals and Wall Art for Kids Bedrooms
This one room in the whole house is theirs to command. Help inspire their biggest dreams with an inspirational wall quote or indulge their sweetest fantasies with kids wall art decals in themes as varied as fairies, unicorns, sports, bugs, and space. Whatever their dreams, we've got a kids wall decal to match! Adorn their rooms with inspirational phrases for the wall and help remind them of how great they really are. All of our decals are made of premium materials, right here in the USA.
Custom Bedroom Wall Decals
Do you have a special phrase you share just with your partner? Perhaps a motivational saying that you repeat to yourself when things are looking grim? Add that inspirational saying to your wall with a custom wall decal for your bedroom. What better place to help you stay motivated first thing in the morning and last thing at night? Just contact us with the details and we'll be delighted to help you create a custom decal to personalize your bedroom in a meaningful way.
Pages
Pages