Kids & Nursery Wall Quotes Decals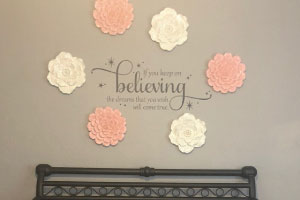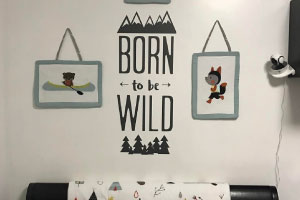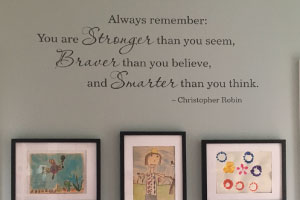 Personalize Your Kids' Room with Kids Wall Quotes Decals
You want the best for your kids – from school to snacks – and want their space to reflect both their unique personalities and your biggest, grandest, hopes for them. Inspire their silliness and fuel their imagination with our great kids vinyl wall art, encourage their dreams with inspiring kids Wall Quotes™ decals, remind them of their potential and the importance of effort with fresh, fun vinyl wall decals.
Easy to Apply Kids Decals for Walls Are A Great Way to Decorate any Theme
Whether they're into ladybugs and fairies, rockets and dinosaurs, sports, or fantasy, we've got the perfect wall art decals for kids. Keep that rugrat bouncing and let our kids wall letters help make their space magical. Every wall decal comes with complete instructions and a free application tool; we also have a full library of installation videos to walk you through the process step by step. Each decal for the wall is pre-spaced and aligned, making the process simple and straight-forward; in fact, many wall quote designs can be installed in as little as 5-10 minutes - the perfect weekend kids room DIY project.
Removable Wall Decals Grow With Your Kids
Our wall quotes decals are durable and made right here in the USA. But when it's time to level up - from baby to toddler, preschooler to tween, and big kid to teen - our removable decals for the wall come off easily and you'll have a clean slate to add a new kids wall art that reflects your child's growing interests and encourages them to reach for the stars.
Pages
Pages