Wedding Wall Quotes Decals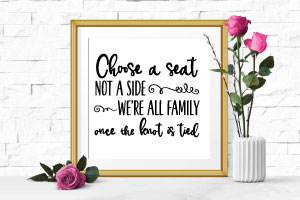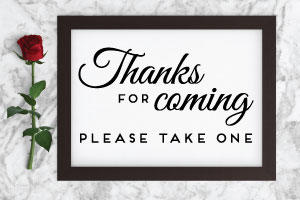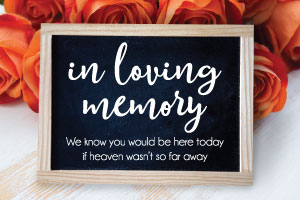 Wedding Decals Personalize Your Venue and Add Charm and Style To Your Big Day
It's your special day and you want all the details to be exactly right. From wedding signs to welcome your guests with warmth to wedding car decals to see you off, we have a beautiful collection of vinyl wedding decals to help you and your guests celebrate in style. Dance floor decals make your high-steppin' extra fun and wedding signs with decals for the gift table, the dessert table, and the photo booth (and everywhere else!) are the details that will make your party shine.
Vinyl Wedding Decals Make Perfectly Polished Wedding Chalkboard Signs
Elegant and scripty or rustic and fun - whatever your style, our wedding decals are just the thing to add the perfect flourish to your wedding decor and set the tone for the party to follow. These days, our favorite ways to use wedding decals are on wedding chalkboard signs - get the perfect look without a professional calligrapher or painful attempts to make it "just right" by hand. Our beautiful vinyl wedding decals make for flawless designs and perfect finishes every time. As an added bonus - the removable wedding decals let you use those chalkboard signs again and again after the big day.
Custom Wedding Decals: Make Your Wedding Special
So many brides are inspired by our wedding decal designs, but want to add a special touch all their own and we love that! Please contact us and we'll be delighted to create a custom wedding decal exactly the way you've envisioned, whether it be cut vinyl decals or full-color printed decal designs for wedding favors, wedding logos, and more!