Polka Dot Wall Decals Kit
Description:
Polka dots are so on-trend right now.  Especially on the walls.  And especially in metallic tones like gold, silver, and copper.  These decals are so versatile - space them evenly or spread them randomly.  Either way, they make a great statement and are uber easy to use.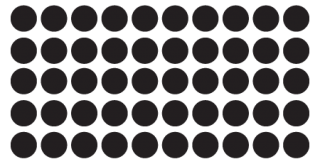 See it with your wall color!