Museum & Gallery Signage, Lettering, & Decals
Museum Labels & Exhibit Captions
Experts propose that museum visitors spend less than 10 seconds with each piece of work they look at and only 7 seconds with the exhibit label.  Make that label memorable!
You want your visitors to be able to identify, understand, and draw meaning from every piece and a well-designed exhibit label is itself a work of art. The caption should be eye-catching and easy to read. It should speak to and engage its audience. Its tone (both visual and written) should be direct, accurate, and evocative. We're here to help you make that happen.

Use our online Design Center tool
Send .ai, .eps, .pdf vector files
Whatever you need, we can help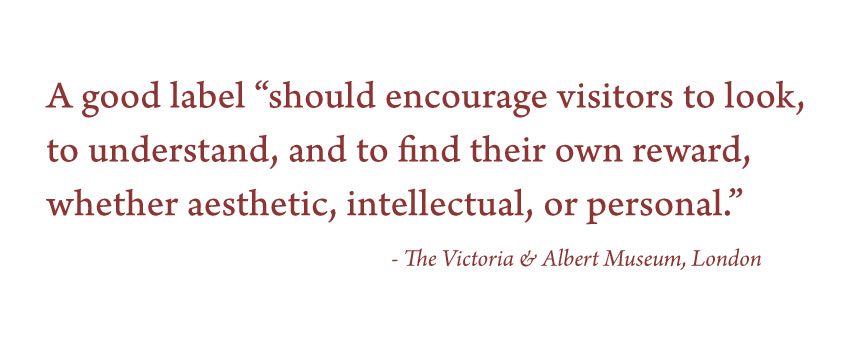 Your expertise is curating beautiful gallery collections and impactful museum exhibits.  Our expertise is vinyl lettering, wall decals, murals, and signage that are visually appealing, easy to read, and simple to install. Together, we can make every exhibit a comprehensive, engaging, and meaningful work of art.
Work on the details and design your museum signage, titles, labels, and captions yourself with our online Design Center. Choose from dozens of font styles and adjust the sizing, spacing, and layout exactly the way you need.

Our design team is ready to discuss your project and help with anything you need. Complete this form and we'll take it from there!