Professional & Office Wall Decals
Office Wall Quotes
Specifically created for the work place, the right office wall decal will keep you motivated and
help you and your team focus on the task at hand and the goals you've set.
No matter what your work entails, inspirational office quotes, some of the best inspired by words
of successful leaders and innovators, will set the tone and keep you going.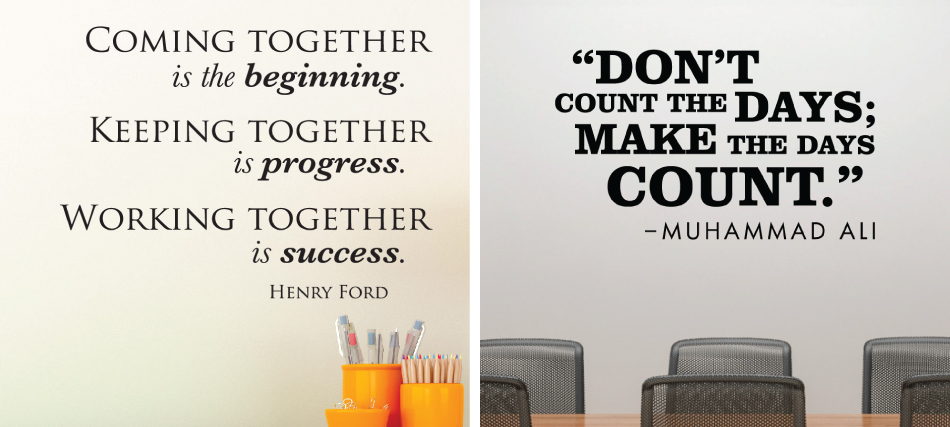 ---
These designs are created especially for the workplace, many inspired by successful leaders & innovators.
With our industry-leading online Design Center, you can create your own inspirational quotes.
Looking for inspiration? Browse our extensive design collections to find just what you need.
Know what you want to say but not quite how to say it? Let our experienced design team handle the details.
---
According to survey data from LinkedIn, professionals like all kinds of inspirational office art: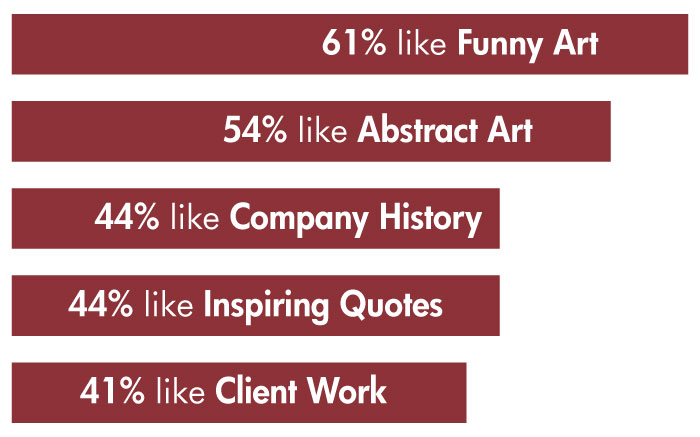 We've got great options and cool ideas for each of these categories. Just click on the links below to see more.
Inspiring Quotes / Office Wall Quotes / Special Projects / Funny Office Wall Art
---
Professionals polled on LinkedIn were asked:
How does office art make you feel?
All great reasons to add great office wall art to your workspace today!
---
Outstanding Customer Projects