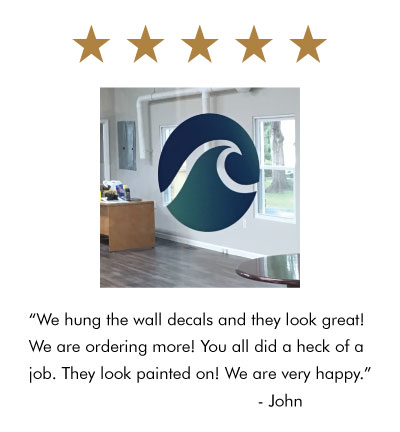 Impeccably Well-Designed Wall Quotes™ Decals For Every Project
Here at WallQuotes.com, we believe in excellence - in design, in customer service, in Wall Quotes™ decals and vinyl wall art decals, and well, in everything else we set our cap to.  We offer a spectacular collection of traditional and classic vinyl Wall Quotes™ decals, as well as fresh, fun, and modern vinyl decals and vinyl subway art.  Our wall decals designs range from single powerful words to detailed and creative wall sayings and are divided into easy-to-browse categories.  Affordable and easy to apply, our  Wall Quotes™ decals are also so well designed and carefully crafted that you'll never have to compromise your style, function, or budget.
Our dynamic and tablet-friendly Wall Quotes™ Design Center, where you can use multiple fonts and colors, adjust the layout and add accents or embellishments to customize your very own Wall Quotes™ decals, is state-of-the-art.  Seriously – we've got the right vinyl wall decals for every room in your house – and then some!  And if you have a custom project in mind, we're delighted to help. Contact our design team and we'll help you get that great idea up on your wall.