Laundry Wall Quotes Decals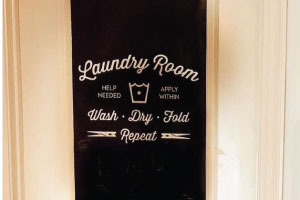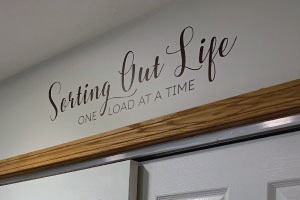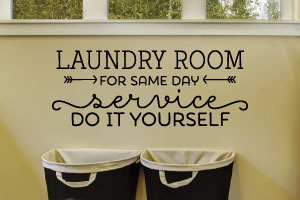 Make Laundry Fun Again with a Laundry Wall Quotes Decal
You know, laundry gets a bad rap - something about never being done and always piling up when you turn your back. But really, laundry is about restoring order from chaos. Dirty to clean. Rumpled to folded. Tossed haphazardly to neatly tucked away. Wrinkled to crisp and well-pressed. It's a labor of love – and, let's be honest, the room itself could use a little love.
Funny Laundry Quotes for the Wall To Make You Smile
You'll find everything you need here in our laundry vinyl Wall Quotes™ decal collection. We've got fun laundry vinyl wall art, cool laundry wall decals, and fresh laundry wall decals perfect for any laundry room. If you need a little something to spice up your most hard-working space, count on us – we've got the perfect vinyl wall decals to do the job.
Durable and Easy to Apply, Laundry Wall Art Decals add Style Without Sacrificing Space
Most laundry rooms are small so you want great laundry room decor that has tons of style and takes up zero space. Enter laundry decals for the wall available in virtually any size to fit your needs. Every laundry quote for the wall is durable and make with premium materials right here in the USA. Laundry wall words and laundry wall decals are easy to apply, easy on the wallet, and an easy way to add style and charm and humour to even the smallest space, making them a great DIY project for the laundry room.
Pages
Pages