Kitchen Wall Quotes Decals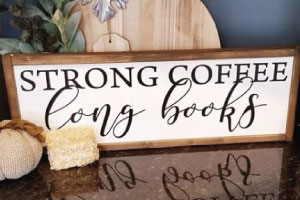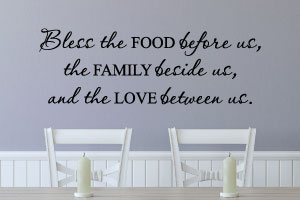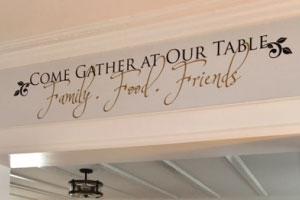 Personalize Your Kitchen With Kitchen Wall Art and Decals for the Wall
The kitchen really is the heart of the home - where family gathers and where the magic happens. Some kitchens are humble, cozy, teeny. Others fancy, tricked-out, and big enough for everyone to have a job. Wherever yours falls on the spectrum, you'll find the perfect complement here in our kitchen vinyl Wall Quotes™ decals collection. Choose a humorous kitchen quote for the wall or kitchen wall art that makes your kitchen feel cozy and welcoming.
Durable Waterproof Kitchen Wall Sayings for Every Style
We've got great iconic kitchen vinyl wall art – from measuring cups and cutlery to roosters and apples – to fresh kitchen vinyl wall decals and kitchen wall decals that will fit any décor – modern or traditional. Remind your crew to pitch in with a funny kitchen quote for the wall or display a favorite family recipe with vinyl wall letters. Whatever your style, make your kitchen decor come alive with a kitchen wall quote decal just right for your space. Every kitchen wall decal is made with premium materials right here in the USA. They're durable and waterproof - steam and heat won't cause curling, buckling, or peeling. Add kitchen wall words and letters to any smooth space for instant style.
Easy to Apply Kitchen Wall Decals: a Perfect Kitchen DIY Project
Our kitchen vinyl wall quotes are easy to apply; each kitchen decal comes with complete instructions and a free application tool. They are pre-spaced to make the process simple and straight-forward and most kitchen wall art decals can be applied in 5-10 minutes making them the perfect quick DIY project to take your kitchen decor to the next level. Bring a little charm to your kitchen space today with our removable wall quotes kitchen decals!
Pages
Pages