Dots & Spots Wall Quotes™ Art Decal
Description:
These Dots & Spots are super easy to apply and make a big impact!  Choose from a variety of pre-selected color combinations and then layout your dots and spots as you please.
Each color includes one 12 inch, two 8 inch, three 5 inch, six 3 inch, and eight 1.5 inch dots and pots.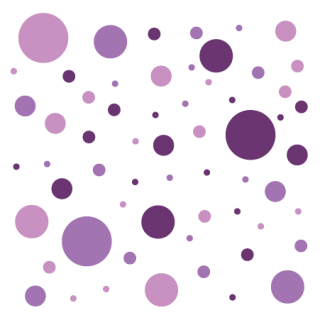 See it with your wall color!