Organic Polka Dots Wall Quotes™ Wall Art
Description:
Organic Polka Dots Decal Kit.
Each set is a decal at 9" x 23" wide sheet of decals containing 10 organic Polkda Dots. Buy more sets and save over the individual price. Pick a different color for each set to get a multicolor look to match any decor.
List the colors you would like for each set you order. Color options are shown in the photos.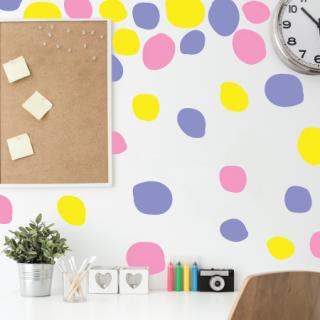 See it with your wall color!